Amy Richardson
Year of Call: 2009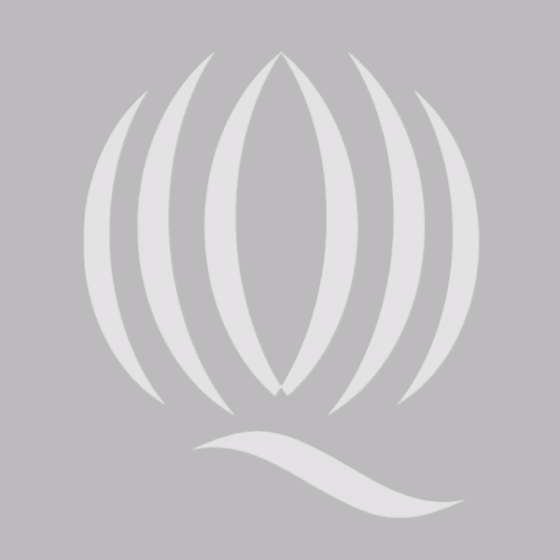 Areas of Expertise
Children Act Matters
Criminal Defense
Civil Litigation
County Court Rate: £295.00 +VAT   High Court Rate: £395.00 +VAT   VAT Registered: Yes   Direct Access Accredited: Yes
I was called to the bar of England and Wales 2009 and have over 12 years advocacy experience and client management in a variety of areas, namely, criminal defence, childcare (both public and private), high value ancillary relief, civil litigation, medical negligence, debt recovery, small, multi and fast track claims and contentious probate 
I have operated a "dual practice" both offshore and am a qualified Guernsey Advocate in addition to being a member of the Bar of England and Wales. Due to this, I have had exposure to an extremely broad and high-calibre scope of work, and so can operate a varied and high-volume practice. 
Prior to returning to the private bar, I have worked in house for a Local Authority within their child safeguarding department with a specialism in the conduct of cases with allegation of serious sexual abuse, nonaccidental injuries and neglect.  
I have a strong and regular client base in terms of regular instructions for Local Authorities, but also for local and non-local solicitors. This has enabled me to grow a busy and loyal client base is a relatively short space of time.  
I have also been heavily engaged as a CPS prosecuting agent and defence counsel, operating an extremely busy criminal practice.  
​Child Care / Family 
I have vast experience of all childcare matters, both public and private, and have the advantage of having appeared for family members, Children's Guardians and Local Authorities. 
I have appeared in many complex finding of fact hearings involving multiple allegations (often with a criminal element) in addition to initial emergency applications. 
I pride myself on having an ability to distinguish the key facts in matters often involving a complex and voluminous chronology and can draw on my experience working with a Local Authority when advising as to threshold and case management strategy.  
I have appeared in matters involving: 
Nonaccidental injury (including sibling fatality)

 
Physical assault and abuse 

 
Emotional harm and cruelty

 
The above has also provided me with invaluable insight into proceedings from the initial Public Law Outline meetings to Legal Gateway to the issuing of proceedings right through to case management, finding of facts and /or composite hearings and final hearing.  
This invaluable exposure to the "lifetime" of a public law childcare case has been crucial in my development as experienced Counsel in a high number of childcare cases, acting for both Local Authorities, children's guardians, family members and intervenors.  
In respect of private work, I have acted for parents, grandparents, and guardians in a variety of cases, and am often instructed in lengthy and acrimonious disputes both via instructions from solicitors and on a direct access basis.  
In terms of childcare and family work, I have had conduct of the cases involving the following: 
Non molestation orders

 

Ouster orders

 
High Court / High-Cost cases  
I have experience of high court family cases, often in the high costing bracket.  
These include: 
Emotional and physical neglect 

 
Ancillary Relief / Financial Remedy  
I have a specialism in the representation of clients at both First Appointments, Financial Dispute Resolution Hearings and Final Hearings. I have a clear and firm approach to financial resolution and can present even the most complex of cases in a distilled way in order that the Court can make an informed assessment.  
 Also, I have strong written skills and am regularly instructed to supply Counsel opinion as to any offers made or contemplated. This can often focus a client's mind and obviate the need for an individual's assets to be consumed by legal fees or costs orders.  
  As an offshore advocate, I have had the opportunity to have conduct of high end complex ancillary relief cases, often involving high net worth individuals. These cases primary involved complex financial disputes and the cross examination of forensic experts. 
 However, whether is it high net worth individuals or those with more modest means, I offer the same bespoke service and am tenacious in my approach to either a fair settlement or contested hearing.  
 Again, I am regularly instructed for well established and bespoke private firms and have several "best friend" arrangements with them in terms of counsel instruction. I would be eager to expand and grow this practice area.  
 Additional Experience  
 I have below included a summary of additional experience. This illustrates how my skills have been developed, particularly in relation to my advocacy style and ability to master complex cases quickly.  
 It has also exposed me to a variety of individuals, often presenting their own challenges to cases, and this has given me the experience to manage them with a balance of sensitivity, clarity, firmness, and fearlessness.  
 Criminal defence 
​ I have specialised in the defence of historic sexual offences, with a particular emphasis in respect of charges of Rape and serious indecent assaults. I have also had conduct of the defence of the following: 
Drugs possession and importation

 
Matters arising from proceeds of crime

 
I have also taken part in the "duty advocate" scheme, which required not only out of hours police station attendance but also the representation of disposal of individuals at Court. 
I am regularly instructed as a CPS agent and, whilst my heart has always been very much in the representation of defendants, it has been extremely valuable to be involved in the prosecution of offences, and to have experience as a prosecutor.   
The fast-paced advocacy in the Magistrates and Crown Courts has allowed me to develop a clear and fearless advocacy style, and it has been described as "robust, articulate, clear and, at times, brutally effective". 
Civil Litigation 
I have had conduct of several civil litigation matters with a range of complexity, namely: 
Evictions and stays of evictions

 
Medical Negligence 
Offshore, I have acted for both the MDDUS and MDU being involved in mediations and complex medical negligence hearings. Notably, I have also been instructed to represent those in respect of matters before the GMC. 
Contentious Probate 
I have had conduct of several high value contentious probate matters. I have been involved the following: 
Issues of validity and competency

 
Opinion writing  
I am regularly instructed to provide opinions as in all areas of law, and pride myself on a strong and clear written opinions and advice.  
Direct Access  
In order to be self-sufficient, I have been proactive in securing a varied practice in terms of direct access work and am able not only to ensure I have a high volume of instructions for myself, but also to pass to other members of chambers should they so wish.  
contact details
The Dryden Enterprise Centre, Dryden Street, Nottingham, NG1 4EY