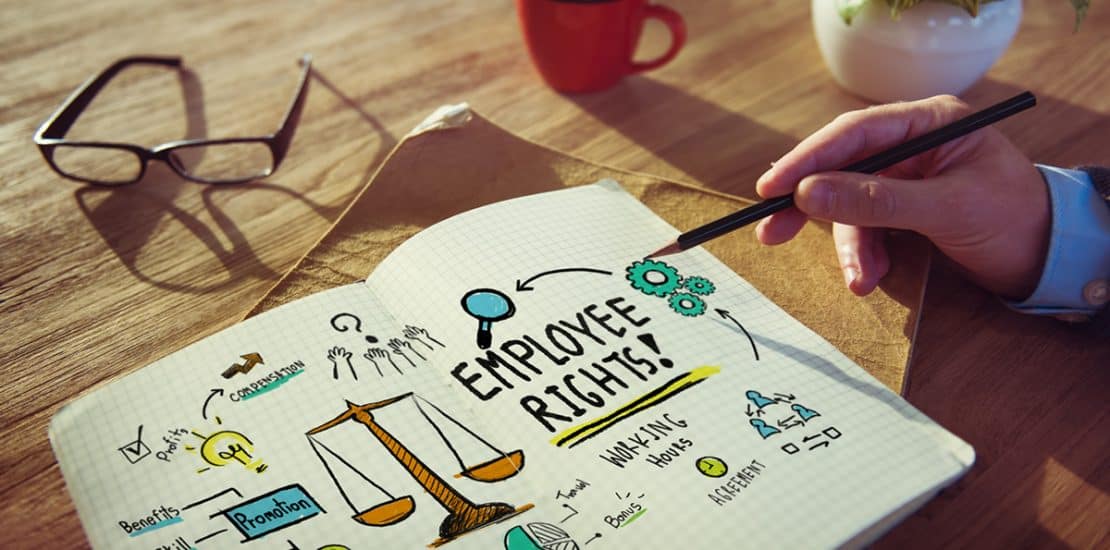 Employment Law
Any business with employees will be required by law to have the requisite contracts and up-to-date policies and procedures in place. Our employment barristers can draft/review: company handbooks, contracts, social media policies, employee relation policies and other general policies, employee shareholder agreements and settlement agreements as well as providing representation at Tribunal hearings.
Common areas covered include:
Breach of contract, Employees contract, Equality & discrimination, Equal pay, Industrial action, Industrial Action & Collective Labour Law, Injunctive relief & employee competition, International & transitional, Pensions, Proactive & procedure, Redundancy & dismissal, Remuneration pensions & benefits, Termination of employment, TUPE, Unfair dismissal, Union affairs, Wages, Whistle blowing & victimisation.
Public Access – Employment Tribunal
Our barristers can advise both employees and employers on ordinary unfair dismissal and wrongful dismissal claims. Our barristers can also represent both employees and employers at the Employment Tribunal.
Timescales
Timescales for your case may vary depending on factors such as barristers' availability, the complexity of your case, the need for additional documents and the other side's approach. However, as a guide more straightforward cases tend to have a hearing date four to six months of a claim being made.
Additional costs
If required, travel and hotel expenses are charged at cost and included within the fixed fee unless stated.
For court fees please see https://www.gov.uk/court-fees-what-they-are
Rates
We charge fixed fees, which means that we will charge you a set amount of money for the work. Below we provide estimates based on the ranges of fixed fees for barristers at Quartz Barristers Chambers. All fees include VAT (where applicable), each barrister profile states if they are VAT registered.
The fixed fees may vary depending on your needs – for example, your fees may be towards the higher end of the range if you need a more experienced barrister and/or you have a more complex case. If you have a particularly complex case, your fees may also be higher than the estimates below.
There are also likely to be additional costs for time spent in correspondence via telephone/video conferences or drafting documents. The cost will be fixed and agreed in advance based upon the barrister's hourly rate as stated on their profile.
An indication of our range of typical fixed fees are listed below:
| | |
| --- | --- |
| Stage of Case | Ranges of fixed fees (estimate) |
| Written advice on your claim | £250 – £750 |
| Adising in face to face conference | £350 – £1000 |
| Advising by telephone/video conference | £250 – £750 |
| Drafting tribunal documents | £250 – £750 |
| Preliminary Hearing | £350 – £1000 |
| First day's tribunal appearance | £1000 – £3000 |
| Tribunal appearances per day, after the first day | £500 – £1500 |
| Remedy hearing (to decide compensation) | £500 – £1500 |
All information is correct as of 1/5/19, but fees are estimates only. For themost accurate fee estimate, please contact the clerks on 0115 8961983 or clerks@quartzbarristers.co.uk
Claimant resigned from his employment having been previously promised a bonus of £5,000.  Following his resignation, the company refused to pay his bonus. After a brief telephone consultation between Richard and Claimant, Richard drafted two letters for the Claimant to send to the company, the company paid the full amount of £5,000 to the Claimant.

Richard successfully represented a Company faced with a race discrimination case. Richard advised the client in a face to face conference at the company premises and was able to negotiate a settlement substantially lower than that which may have been awarded by an Employment Tribunal. Conference £450 (Not VAT Registered) Negotiation settlement £250 (Not VAT