Alison Howey
Year of Call: 1999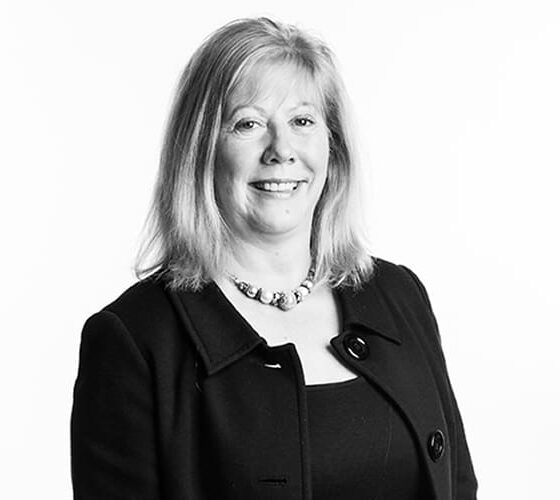 Areas of Expertise
Family Law
Children and Financial
Criminal
Animal Welfare and dangerous dog cases
Education
LLB(Hons) 2.1 1998

BVC Barrister at Law Very Competent 1999

ATC and BSB approved to teach advocacy 2012

PGHEP Masters in Higher Education Teaching 2015

HEA Fellow of the Higher Education Authority 2015
County Court Rate: £250.00 +VAT   High Court Rate: N/A   VAT Registered: Yes   Direct Access Accredited: Yes
Alison Howey, Barrister at Law (1999) PGHEP, Fellow of the HEA
Alison Howey was called to the Bar of England and Wales in 1999 and is currently a practising Barrister based in the North East of England and regularly appearing in courts across England and Wales.
Alison practices in all areas of family law, including: divorce, ancillary relief, private law children and public law children cases. Alison offers 20 years of experience as a barrister, combined with 28 years of being a parent, and 50 plus years of being a thoughtful, hard-working and practical person. Alison has been described by clients as being very down to earth, pleasant and approachable and she prides herself on providing a caring service as opposed to being financially motivated.
Alison also appears in the criminal courts for both the defence and the prosecution, in particular for animal cases, and has contributed to the Sage educational publication 'An Introduction to Criminal Justice' with her chapter discussing 'Prosecution and the Alternatives'.
In 2010 Alison joined the University of Northumbria at Newcastle as a part time Senior Lecturer and is authorised by the Advocacy Training Council (ATC) and the Bar Standards Board (BSB) to teach advocacy to post-graduate students on the Bar Professional Training Course (BPTC). Alison left academia in 2017 to concentrate full time on her practice although she is often invited back to Northumbria to judge mock trials and present guest speaker sessions on animal law related topics.
In 2015 Alison completed her Masters Certificate in Post Graduate Higher Education Practice (PGHEP) and is now a Fellow of the Higher Education Academy (HEA). Alison is a keen animal lover and focussed her research on the field of animal law. Her first article was published in November 2014 in the Veterinary Times, 'The criminal liability of dog owners under The Animal Welfare Act 2006'. 2 further articles were published in The Veterinary Times, 'Dogs – Man's best friend or a minefield of criminal liability?' and 'Miscellaneous Criminal Liabilities relating to the Dog Owner' in 2017. The Journal of Animal Law published an article on the comparison between animal related laws in England and America in the summer of 2016.
Due to her love of animals and interest in the field of animal law Alison regularly undertakes instructions in animal welfare cases, and dangerous dogs matters, under the 1871 Dogs Act, the DDA 1991 and the Dogs (Protection of Livestock) Act 1953. Alison is a farmer's daughter originating from the upper Coquetdale valley in rural North Northumberland border country, and her family can be traced back to farming in Hepple from as far back as 1828. This is where her love of animals began. Alison has kept beagles for many years and has just adopted her second rescue beagle puppy, which takes her current pack to three. There is also an equine member of the family and Alison's daughter Laura is a keen amateur show-jumper. Laura has been a competent and confident horse rider for approximately 15 years and has progressed through her local Pony Club, to local and county shows, and now regularly competes throughout England and Scotland at British Show-Jumping Association competitions. In October 2016 Laura qualified for and took part in the prestigious Horse of the Year Show silver league show-jumping finals in 2016. Laura is planning to expand her equine experience into Point to Point amateur racing.
Due to her daughter's experience and Alison's heavy involvement in the equine competition world, Alison has taken great interest in the Control of Horses Act 2015 and wrote an article upon the Act for the EquiTrader magazine in 2015.
Alison is ideally experienced to deal with legal matters in all aspects of countryside related issues, including civil disputes and land related matters.
Dogs – Man's best friend or a minefield of liability? The criminal liabilities of dog ownership. Published in the Veterinary Times June 2017.
Miscellaneous criminal liabilities relating to dog owners. Published in the Veterinary Times August 2017.
The criminal liability of dog owners under The Animal Welfare Act 2006. Published in the Veterinary Times November 2014.
Control of Horses Act 2015. Published in the Equi Trader magazine 2015. The link between animal abuse, domestic violence and juvenile crime: An Anglo-American perspective. Published in the Journal of Animal Law (ALAW) summer edition 2016. Prosecution and the alternatives, An Introduction to Criminal Justice. Published by Sage 2017.
Alison loves all animals and has 3 beagles, and a horse. She is very passionate about the welfare of animals, 2 of her beagles being rescue dogs. Alison is a big fan of yoga and pilates.
contact details
18 The Ropewalk Nottingham NG1 5DT