Amar Alyas
Year of Call: 2012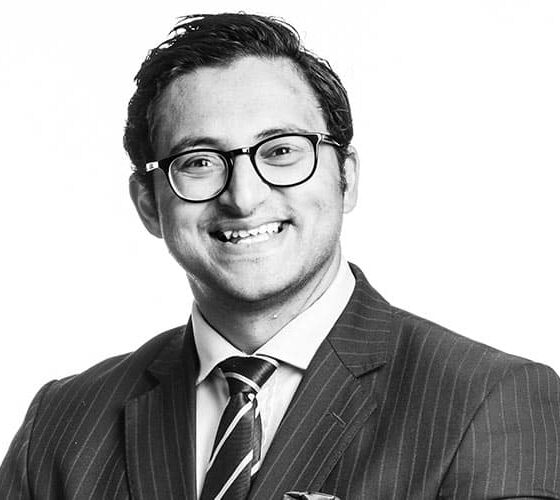 Areas of Expertise
Criminal Law

Civil and Commercial Law

Immigration Law

Family Law
County Court Rate: £175.00 +VAT   High Court Rate: N/A   VAT Registered: Yes   Direct Access Accredited: Yes
Amar was called to the Bar in 2012 and has many years of experience working in-house and has a vast experience of carrying out litigation in a num­ber of large and com­plex tri­als in civil and criminal matters.
I enjoy travelling, i have been to many countries so far, including China and try to see a new country every year. I regularly go the gym and keep fit. My favourite team is Manchester United. I also enjoy the cinemas, trying new types of food and spending times with close friends.
Experience
Amar has experience of civil and commercial litigation and has successfully litigated and represented clients at all levels. He does both Claimant and Defendant work in Personal Injury and covers all hearings ranging from Stage 3, Infant Approvals and small/fast track trials.
Amar also has expe­ri­ence of rep­re­sent­ing defendants in the Magistrates courts and has experience in Motoring offences, Domestic violence, Sexual Offences and all other areas relating to Criminal Defence work.
In addi­tion, Amar has exten­sive expe­ri­ence of appeal tri­als in the Immigration tribunals and the Crown Court, where the defendant has been found guilty in the Magistrates Court.
I have recently successfully appealed in the Birmingham High Court on a very complex bankruptcy issue for an appellant. Whilst prosecuting for the CPS, my case was highlighted in the Manchester evening News.
https://www.manchestereveningnews.co.uk/news/greater-manchester-news/race-hate-conviction-terrifying-neighbour-15917158 Whilst defending a client my case again was highlighted in various local and national newspapers: https://www.bostonstandard.co.uk/news/crime/boston-woman-who-found-naked-pictures-of-another-woman-on-her-boyfriend-s-phone-shared-them-with-victim-s-family-and-on-facebook-court-hears-1-8834295
contact details
18 The Ropewalk Nottingham NG1 5DT