Andrea Pitt
Year of Call: 1987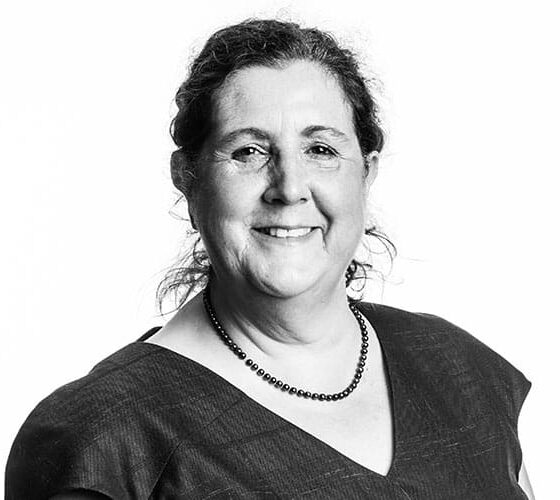 County Court Rate: £325.00   High Court Rate: £425.00   VAT Registered: No   Direct Access Accredited: Yes
"Andrea Pitt has been helping me with this over the past 12 months with an employment tribunal case. I am so grateful for Andrea's insight and experience. A long way to go, but I know I have the best team on my side" ~ AA  
Andrea has over 30 years of experience as an employment barrister. In 2003, she was appointed as a Fee Paid Employment Judge for the North East Region. Then as recently as 2016, Andrea is a qualified chairman for police misconduct hearings in the West Midlands, Warwickshire and Staffordshire. Andrea also has an in-depth knowledge in all areas of the law relating to dogs.
Andrea is a patient and tenacious advocate who champions her clients. She fights to ensure that her client is strongly represented and has had their say in court.   
Employment   
As an Employment Judge, Andrea has experience in all areas of employment law and can act for claimants and respondents. Her expertise covers:   
Breach of contract,  

 

Employees contract,  

 

Equality & discrimination,  

 

Equal pay,  

 

Industrial action,  

 

Industrial Action & Collective Labour Law,  

 

Injunctive relief & employee competition, 

 

International & transitional,  

 

Redundancy & dismissal,  

 

Remuneration pensions & benefits, Termination of employment,  

 

TUPE,  

 

Unfair dismissal,  

 

Union affairs,  

 

Whistle blowing & victimisation. 

 
Animal Cases   
She can assist with prosecutions for dangerous dogs. These include issues relating to noise (barking) pollution or civil claims, such as the recovery of vet bills where your dog has been bitten by another animal. Andrea covers the following areas of animal law:   
Vet negligence  

 

Ownership dispute  

 

Dog Fouling  

 

Dangerous Dog Seizure 

 

Noise pollution (barking)

 

Civil Claims

 
Interests  
Her interests include football and spending time with her three dogs: Jasper, Esme and Saphire.   
Andrea's love for dogs has led to her writing A Practical Guide to Dog Law. In this book, Andrea clearly sets out an owner's rights and responsibilities. These cover all the main aspects of the law which touch upon dog ownership – a must read for every dog owner.  
Andrea is also a member of the Border Terrier Club, the Northern Border Terrier Club and the UK Centre for Animal Law.  
contact details
The Dryden Enterprise Centre, Dryden Street, Nottingham, NG1 4EY