Dirk Van Heck
Year of Call: 2001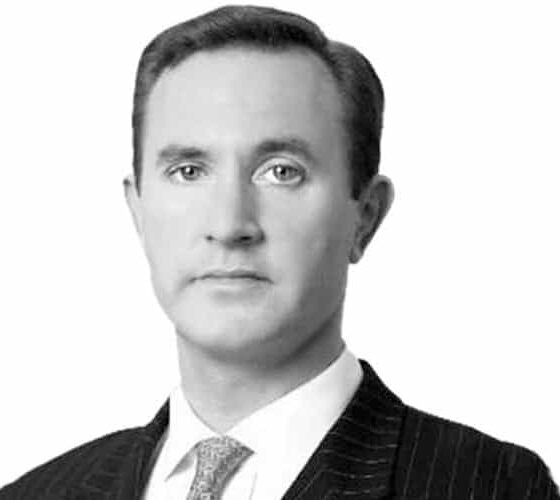 Areas of Expertise
General Commercial Law

General Chancery Law

Employment Law
Education
MA Cambridge University (First Class)
County Court Rate: £325.00 +VAT   High Court Rate: £425.00 +VAT   VAT Registered: Yes   Direct Access Accredited: Yes
Barrister, previously worked for a leading law firm in the British Virgin Islands.
Dirk is a "dual capacity" barrister, qualified to act in the role of both barrister and solicitor. He offers seamless, integrated, full service legal representation to clients of all kinds, across all areas of commercial, business and property law. Dirk undertakes arbitration and mediation work in addition to litigation. He is a member of the Chartered Institute of Arbitrators, with mediation as his practice specialism, and is a trained mediation advocate. Dirk spent 3 years working for a leading law firm in the British Virgin Islands (BVI) and continues to undertake work with an offshore and/or multi-jurisdictional element. Dirk also has experience of costs-only litigation and class actions.
Dirk offers contractual drafting services and is able to offer media consultancy services, having worked in politics before commencing practice at the Bar.
Commercial
Contract law, commodities, trade and shipping; misrepresentation; fraud and asset recovery; banking; financial products and services; defective product disputes; renewable energy; technology, media and telecommunications; sports law.
Business
Company law; partnerships; settlement trusts; charities; insolvency; professional negligence; professional disciplinary proceedings; employment.
Property
Landlord and tenant disputes; trusts of land; lease extensions, easements and covenants; construction, planning law and the water industry; nuisance and other property torts.
Hyslop v 38/41 GHC Residents Company Ltd [2018] EWHC 3893 (QB) (Civil Procedure: need for a formal application for relief from sanctions when claim struck out under the terms of an unless order for failure to pay hearing fee on time.)
IF YOU ARE AT TRIAL AND HAVEN'T PAID THE TRIAL FEE: STRIKE OUT IS AUTOMATIC: A FORMAL APPLICATION FOR RELIEF FROM SANCTIONS NEEDS TO BE MADE
World First (UK) Limited v Chemistree Homecare Limited [2014] EWCA 2840 (QB) (Civil Procedure/Banking and Finance/Contract: defence to summary judgment application based on anticipatory breach of foreign exchange contract; whether to permit defendant to adduce further evidence.)
A v B, UKEAT/025/13/DM
(Evidence/Practice and Procedure: appeal to the Employment Appeal Tribunal on admissibility of spent conviction for "kerb crawling", in a discrimination case.)
Relfo Ltd (in Liquidation) v Varsani, [2012] EWHC 2168 (Ch); LTL 20/7/2012 (Restitution/Insolvency: trial involving equitable tracing, knowing receipt and unjust enrichment.)
https://en.wikipedia.org/wiki/Relfo_Ltd_v_Varsani Fowler v Barron [2008] EWCA Civ 377 (CA); LTL 23/4/2008; [2008] 2 FCR 1 (Trusts of land: whether a deed of transfer was subject to a constructive or resulting trust.)
https://uk.practicallaw.thomsonreuters.com/Document/I16751A8011BC11DDA8DB99DFFD6BAE87/View/FullText.html?comp=pluk&transitionType=Default&contextData=(sc.Default)
Theatre, opera, reading, writing poetry, travelling, skiing, sailing, hill walking.
contact details
The Dryden Enterprise Centre, Dryden Street, Nottingham, NG1 4EY