Robert Skyner
Year of Call: 2003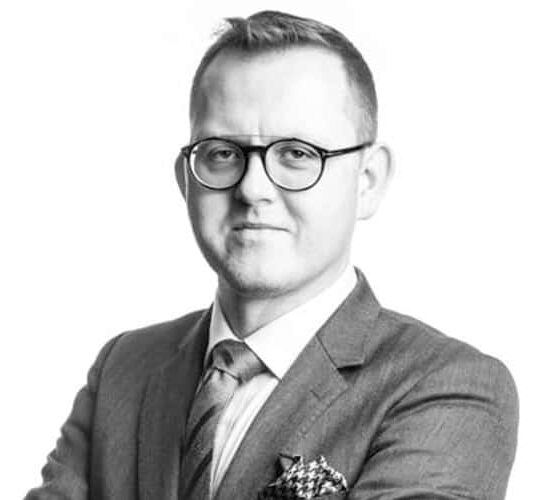 Areas of Expertise
Personal Injury

Accidents Abroad & Holiday Illness

Inquests

Disciplinary Hearings

Tribunal Hearings

Crime
Education
University of Essex, Inns of Court School of Law [London]
County Court Rate: £325.00 +VAT   High Court Rate: £425.00 +VAT   VAT Registered: Yes   Direct Access Accredited: Yes
Personal Injury
Robert is an experienced Civil Practitioner with an emphasis on all types of personal injury work. He undertakes all aspects of contentious and non-contentious work and has extensive experience of trial advocacy on both the Fast Track and Multi Track. Robert is also considered as an expert in providing advices on quantum and liability, and in drafting complex statements of case. Robert acts in equal measure for Claimants and Defendants and is particularly sought after in claims involving allegations of fraud and fundamental dishonesty.
Experienced in providing lectures and training seminars on a wide range of topics, Robert is accredited with the Solicitors Regulation Authority and Bar Standards Board to provide CPD training.
Robert specialises in personal injury litigation and he has extensive experience in all areas of personal injury practice and procedure. He is instructed in equal measure by both Claimants and Defendants.
Robert is regularly called upon to act in complex and high value claims but is also available for standard trials, disposal hearings and interlocutory matters. He is currently instructed in a number of fatal accident cases and has represented both insurers and the family of the recently deceased following fatal road traffic collisions and fatal accidents at work. Regular instructions are received for claims in the following fields:
• 
Food Poisoning and Holiday Illness
• 
Low-Velocity Impact cases
• 
Fraud/Fundamental Dishonesty
• 
Industrial Disease Claims
Accidents Abroad & Holiday Illness
Robert receives regular instructions from a number of leading Legal 500 Firms to act for both Claimants and Defendants. He is highly regarded for his ability and experience in this emerging field of law and is considered to be thorough, effective and robust in his assessment of the evidence and subsequent trial advocacy. Robert is regularly instructed to draft comprehensive and detailed Particulars of Claim, Defences, Schedules and Counter-Schedules.
Robert is also instructed as an in-house advisor to a number of leading medical agencies, providing training, advice and guidance to medical experts on their Part 35 obligations.
Inquests, Disciplinary Hearings & Tribunal Hearings
Robert is regularly instructed to appear at inquests and disciplinary and tribunal hearings. Robert is experienced at providing legal advice and representation to any family, individual or organisation who have any degree of involvement or interest in an inquest in the Coroner's Court. He regularly appear at inquests, representing:
• 
Individuals or companies who may have caused or contributed to a death
• 
Employers, government departments and local authorities or other organisations whose conduct is under scrutiny
• 
Insurers, and other interested parties
Robert is able to provide practical and expert legal advice with compassion, sensitivity, and respect, recognising that inquests can be very emotive proceedings. Nevertheless, Robert is committed to robust and fearless representation of his clients, even where the cause might seem unpopular or difficult. Robert can provide expert advice and representation in a wide variety of cases, including:
• 
Deaths arising from road traffic accidents
• 
Breaches of health and safety legislation
• 
Medical error or neglect
• 
Deaths in police and prison custody
Crime
Robert frequently receives instructions to undertake private prosecutions on behalf of a number of organisations. He carries out Defence work but only in privately funded matters. He is also called upon to act in matters [for both Prosecution and Defence] which may have a concurrent civil liability where he is expected to conduct the subsequent civil trial. He also represents insurers or the family of the deceased in Inquests.
Hobbies & Interests
Robert is a huge football fan and has been a season ticket holder at Anfield for over 35 years. He has followed Liverpool FC all over the world and is now delighted to be in a position to share his love for football with his son. An enthusiastic but unskilled sportsman Robert likes to spend spare time playing football, skiing or running.
contact details
The Dryden Enterprise Centre, Dryden Street, Nottingham, NG1 4EY