2nd May 2019
Posted by:

Quartz Barristers

Category:

Animals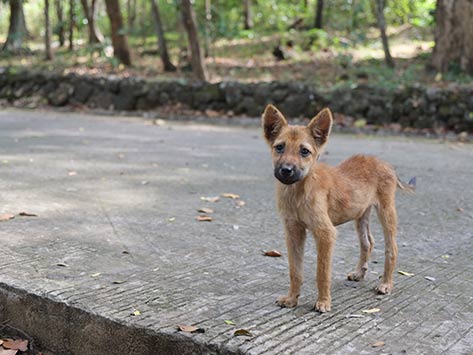 The development of criminal liability for dangerous dogs
Research conducted by the Department of Clinical Veterinary Science at Bristol University, published in the Veterinary Record in 2010, estimated that there were approximately 10.3 million dogs in the UK and that approximately 31% of households owned at least one dog.
The Department for Environment, Food and Rural Affairs (DEFRA) published statistics in April 2012 stating that approximately 210,000 people per year were attacked by dogs in England alone, including 4000 postal workers attacked whilst delivering post.
The Health and Social Care Information Centre (HSCIC) record all hospital admissions for England and for the period March 2014 to February 2015 quote that there were 7227 admissions resulting from incidents of dog biting or mauling. This was an increase of 76% over the preceding ten years. Children under 9 years accounted for 16% of victims but, 13 out of the 21 fatalities were children. Their records show a strong regional bias with Merseyside and the North East of England having the most admissions. It appears from the HSCIC statistics that young children, under 9 years of age, are the most likely victims and that the risk declines with age.
The Office of National Statistics for England and Wales recorded 23 deaths from dog attacks between 2006 and 2012 and 29 deaths from 2007 to October 2016.
The above figures equate to a worrying state of affairs for both the general public and the dog owner.
In the eyes of the law, in England and Wales, the dog is treated as the personal property of the owner and accordingly the owner can be held responsible for that dog's actions. This liability emanates from several historic statutes, originating in The Metropolitan Police Act 1839 which could result in a 40 shillings fine for owners in London who allowed their dog to run loose in any thoroughfare or public place and attack, or put in fear, any person, horse or other animal. The Town Police Clauses Act 1847 extended the law to the rest of England and to every person, in any street, if their dog was deemed to be dangerous and "at large" (not on a lead). The 1847 Act introduced a new punishment of two weeks in prison.
The Dogs Act 1871 imposed a legal duty upon an owner to keep their dogs under reasonable control and provided a new power for authorities to seize and destroy any dog not kept under reasonable control. This Act provides a civil remedy and also applies to attacks upon other pets or livestock, as well as humans. The 1871 Act is still used by authorities today and whilst it does not allow for the punishment of the owner of a dangerous dog, it does allow for the imposition of restrictions, such as muzzling, or the destruction of a dog.
The Dangerous Dogs Act 1989 provided a new power to disqualify offenders from owning a dog, and two years later the Dangerous Dogs Act 1991 was introduced, in the wake of several headline hitting attacks upon children, by dogs. The Dangerous Dogs Act 1991 introduced a prohibited group of "fighting type dogs" commonly referred to as "banned dogs" and also created a criminal offence where any type of dog was dangerously out of control in a public place. The rules regarding the ownership of "banned dogs" were subsequently relaxed in the Dangerous Dogs (Amendment) Act 1997. This Act created an Index of Exempted Dogs which permitted the Court to issue a Certificate of Exemption, if the Judge or Magistrates were of the view that such a dog was not a risk to the public. Dogs registered on the Index must be neutered, tattooed, micro-chipped, kept on a lead and muzzled when in public, and retained in a secure place so that it cannot escape. The owner must also take out specific insurance against the dog injuring people.
The subject of dogs causing injury and death continues to be a hugely emotive area, fuelled by several incidents of babies and children being killed within the family home.
In April 2013 DEFRA proposed amendments to the Dangerous Dogs Act 1991 in the Draft Dangerous Dogs (Amendment) Bill to extend criminal liability to include incidents in private places and increase the sentencing powers available to Courts.
We must remember that dogs are animals, which may be unpredictable, and are capable of causing severe and fatal damage. Some critic's state that owners are the cause of such attacks and that the risk is not linked to any particular breed or type of dog.
The pertinent issues are: what should the dog owner do to protect the public and their own family from such incidents and, what should the owner do to protect themselves from either criminal or civil action in relation to such. The question of protecting the dog itself from the risk of injury and/or destruction is also an important issue for the owner to consider.
Criminal Liability under the Dangerous Dogs Act 1991 (as amended)
Most people have heard of The Dangerous Dogs Act but, are dog owners aware that the Act also applies to any dog and not just the four listed "dangerous dogs"?
The Dangerous Dogs Act was enacted to prohibit persons from having in their possession or custody, dogs belonging to types bred for fighting; to impose restrictions in respect of such dogs pending the coming into force of the prohibition; to enable restrictions to be imposed in relation to other types of dog which present a serious danger to the public; to make further provision for securing that dogs are kept under proper control; and for connected purposes.
The Act defines 'dogs bred for fighting' as the Pit Bull Terrier, the Japanese Tosa, the Dogo Argentino, the Fila Brasileiro and any type of dog appearing to be bred for fighting or to have the characteristics of a type bred for that purpose. It is an offence to own, breed, and breed from, such a dog and, the Act prohibits the sale, exchange or gifting of such dogs. The question of whether or not a dog is one of that type often falls to an expert veterinarian surgeon to determine, by reference to breed standards and typical characteristics.
The Act also provides for the prosecution for ANY breed of dog that is "dangerously out of control" in any place. Dangerously out of control is defined as where there are grounds for reasonable apprehension that the dog will injure a person, whether or not it actually does so. The Act originally only applied to public places and to private places where the dog was not permitted to be. However, the amendments introduced in May 2014 by the Anti-Social Behaviour, Crime and Policing Act 2014 include public and private places, due to concerns following several attacks and deaths in the family home.
Most people would surely appreciate that a dog being left to run free and attacking someone would be classed as being dangerously out of control. However, dog owners should consider the following scenario :- Your dog has never shown any signs of aggression, you are out walking him in public and some person stands on his tail, kicks him, rides their bike into him (or similar) and the dog reacts by biting, growling or jumping up at that person. Are you then liable for any resulting physical damage, fear, distress, or psychological damage? The simple answer is yes, the dog could be considered to be "dangerously out of control" if it bites, knocks over, or frightens any person, as knocking someone over or growling aggressively could be proved to cause physical or psychological damage, fear or distress.
This type of problem may not be contemplated by many dog owners, many may think that being on a lead is being under control. Simply having a dog restrained by a collar and lead may not be enough to keep it under control as a dog may still be able to jump up at someone or bite them. Many may question whether or not a dog jumping up at someone in a boisterous or playful manner can be said to be "dangerously out of control". Most of us have heard a dog owner claiming that the dog won't bite, he's just being friendly, etc. But the answer is YES, the dog may be said to be dangerously out of control, where the victim has a reasonable apprehension that it may injure them. What the responsible owner, or person in charge of the dog, must do is to keep their dog fully under control so that it does not jump up at someone, growl aggressively at someone, or bite them. This is where the great divide appears between animal lovers and non-animal lovers, or to be more specific, between dog lovers and non-dog lovers. Is it right that that dog could be destroyed and the owner prosecuted for an incident where a dog runs towards a stranger and jumps up at them in a playful manner?
Most prosecutions under the Act are dealt with in the Magistrates' Courts although aggravated offences, such as those attacks causing serious injury and death will ultimately be dealt with in the Crown Court. The Court firstly has to ascertain if the dog was in fact out of control and secondly that the dog was dangerously out of control. Upon those facts being found the offence is proved.
The sentence can be as high as 3 years imprisonment where an assistance dog is injured, 5 years where a person is injured and 14 years where a person in killed. Upon conviction, both the Magistrates Court and the Crown Court are able to order the destruction of a dog that they consider to be a danger to public safety. In considering whether or not a dog is a danger to public safety the Court MUST consider the temperament of the dog and its past behaviour, and whether the owner of the dog, or the person in charge of the dog, is a fit and proper person to be in charge of a dog.
The expert evidence of a veterinary surgeon may be required to assess the dog's specific characteristics and behaviour, and characteristics of that breed of dog, with reference to whether it is a danger. Many such cases may also be corroborated by evidence from neighbours and family, and other parties with knowledge of that particular dog's temperament. The Court can also order that the offender be deprived of the dog in question and disqualified from keeping dogs for such period as they think fit.
Therefore all dog owners must take significant care when out in public with his/her dog(s) and similarly within their own home; – they must be kept under "proper control" at all times. If you are aware that your dog has aggressive tendencies they should be muzzled and they should always be well restrained on an appropriate collar and lead. Sending young children out to walk the family pet may not be a wise course of action.
There is growing recognition of the "Yellow Dog UK" Scheme, originating from the Yellow Dog Project in Canada, which seeks to publicise and promote the use of yellow ribbons or bandannas to alert people to dogs that require space. This is an important and worthwhile campaign that can be utilised when a dog is perhaps deaf, ill, in season, post-operative, old or frail. The idea is that these dogs wear the yellow ribbon/bandanna to alert, and advises people to give these dogs some space and not to pet/stroke or approach them. It is not an admission of liability that it is a dangerous or aggressive dog.
Education amongst dog owners of the legal consequences of not keeping a dog under control and what constitutes a dangerous dog can hopefully lead to a reduction in such incidents. When purchasing a puppy consideration should be given to attending training and socialisation classes and if clients already have a "problem" dog then it may assist to consult with a specialist dog behaviourist or psychologist. A responsible dog owner should ensure that their dog cannot escape from their premises and above all, take out the appropriate insurance. The veterinary surgeon is ideally placed to inform and educate their customers of the risks of owning dogs and the surgery is a good place to display information relating to the Dangerous Dogs Act.
The general public, and especially children, should also be made aware of the unpredictable nature of dogs and how to react around them.
We all have a role to play in retaining the dog's position in society as man's best friend.
Alison Howey LLB (Hons) Barrister at Law